You might have had a dream recurring in a persistent manner. They may very well be the reflection of your life experiences that you are going through or they could be saying something, something meaningful.
That is something you can't figure out on your own, therefore you need dream readers to help you. These following dream analyzers are the best in the world with their extensive dream dictionary they could easily predict someone's future or tell the solution to any problem that people may be facing.
Kari Hohne
Kari Hohne is the best-known figure in the dream analysis world. She has published best-selling books about dreams, mythology, and nature's wisdom. Besides, she has also mastery over the composition of transcendental music, which according to her can transport a person to a different level of consciousness in the same way as dreaming or the reading of ancient texts can.
For the preservation of ancient wisdom, she translated the famous I Ching and Tao te Ching. These translations were very well received in the public sphere and were critically acclaimed. That's why her I Ching oracle at Cafe Au Soul is positioned as number 1 in the world.
She has also traveled extensively around the world. She spent a long time with Shamans, during which she mastered the different healing aspects of drumming to applying these techniques to help her clients later.
She was also seen at the Spiritual Technology Summit with Ken Wilbur and other popular figures because of her use of innovative technology to spread ancient wisdom.
She has also many affirmation apps to her name, which she is using to spread her ideas of music, dreams, and wisdom in times when technology is transforming the whole world so rapidly.
Lauri Loewenberg
Lauri Loewenberg is one of the top dream readers of the present world and is also a popular radio personality, author, and columnist. She is a part of the International Association for the Study of Dreams, the most credible organization which conducts research into every aspect of dreaming.
She had an unusual childhood, having wonderful but strange experiences at a very early age. She recorded all these experiences in her journal.
According to her, she dreamt of her grandfather one particular night who then gave her a message that changed the way of her life completely. She had then dedicated her life to seeking meaning in the dreams of other people.
She became a certified analyst in 1996 after studying dream psychology under the supervision of Katia Romanoff (Ph.D.).
Since then, over 75000 dreams have been interpreted through her, making her one of the best analysts on this planet.
Her fame has made her a tv personality. She has appeared on Good Morning America, The Dr. Oz Show, and The Today Show also. Not only that, she has been featured in popular magazines as well like Esquire, Glamour, Woman's Day, and Modern Bride, etc.
Jane Teresa Anderson
Jane Teresa Anderson is an Australian famous dream analyst who is known worldwide for her writing, mentoring, and consulting about the different aspects of dreams.
She is the bestselling author of six books that have been published by such big names as Random House and Harper Collins.
She frequently appears on national tv and is often sought after in popular radio programs for dream interpretation. So far, she has interpreted caller's dreams for more than 1500 programs.
Not only that, she hosts a popular podcast series, where dreams are analyzed and tips and insights are shared by her. So far, it has crossed more than 190 episodes and is expected to grow in the future also.
Since 1992 she has been researching this field of dreams after she graduated in neurophysiology from Glasgow University. She also is a teacher who teaches these dream insights to her students.
Ian Wallace
As a dream psychologist, Ian Wallace has the distinction of analyzing more than 200,000 dreams of clients spread over the whole world, making him one of the most renowned dream experts in the world. According to him, exploring dreams is a great way to know what people wanted in their lives and how best that could be achieved.
Ian Wallace is known for employing a completely different approach to dream interpretation. While the more traditional method is the more instinctive method in which the interpreter professes to have higher powers and interprets dreams in that way.
And the more modern one uses modern instruments for the interpretation and is thereby considered a more objective method. Ian Wallace has a completely unique approach. He focuses more on the language and symbolism of the dreams. According to him,  dreams are the invitations for the achievement of one's real-life dreams.
Carol Cummings
Carol Cummings is a popular astrologer and dream reader who has been in this field for about 30 years now. She has mastery in clairvoyance and empathy besides dream interpretation through symbols and astrology charts also. She considers Buddhists, Christians, and Cherokee as her spiritual teachers.
Particularly she is well-known for interpreting sex dreams, about which she has written a book also named Sex Dreams. Her practical, down-to-earth approach has garnered much respect for her in the public sphere.
She is also a famous tv personality and has appeared on CBS television shows. She has also been appearing on radio stations since 1993 where she does live dream interpretations.  Her articles about astrology have also appeared in the famous magazine of Zodi Habit.
What are the best websites to find live dreams experts?
Following are some of the websites with the best online dream analyzers at reasonable pricing along with amazing offers to enjoy.
Kasamba
Kasamba has a huge number of expert psychics with reviews and ratings on their profiles. Functioning since 1999 with more than 2 million users, Kasamba can boast of receiving 5-star ratings on more than 3 million readings of theirs. Their services are 24/7 with availability via email, phone or text chatting.
New customers always get a free psychic reading. Besides, discounts and special offers are also provided constantly.
Psychics of Isis
Operating since 1980 and going online since 1997, Psychics of Isis provides the most credible dream readers. Their selection process is extremely rigorous with applicants having to go through tests and psychic challenges apart from having five years of experience in the field.
They also provide three introductory offers for new users. They can either choose the first offer and get a free 3-minute psychic reading, the 2nd offer of 10-minute reading for $10, or a 3rd of 20 minutes reading for $20.
After creating the account, one just has to click the call button to be connected with one's particular psychic. It's as simple as that.
If you want to read more content about dream meanings, make sure to check out our blog where you can find lots of similar posts. You can also check out Wikipedia about dream interpretation.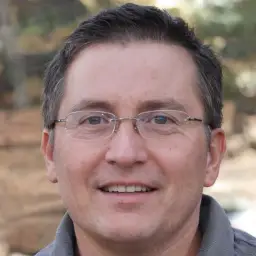 Jack Walsh is a well-known expert in the field of dream interpretation. He is an accomplished online author, who writes articles and blog posts on the subject. He shares his knowledge and insights on a popular website, dreammeanings.net, which is a go-to resource for people looking to understand the meaning and symbolism of their dreams. His writing is well-respected and considered a valuable tool for anyone who is interested in this subject.